COVID-19 is here in Australia!
Date Posted:15 March 2020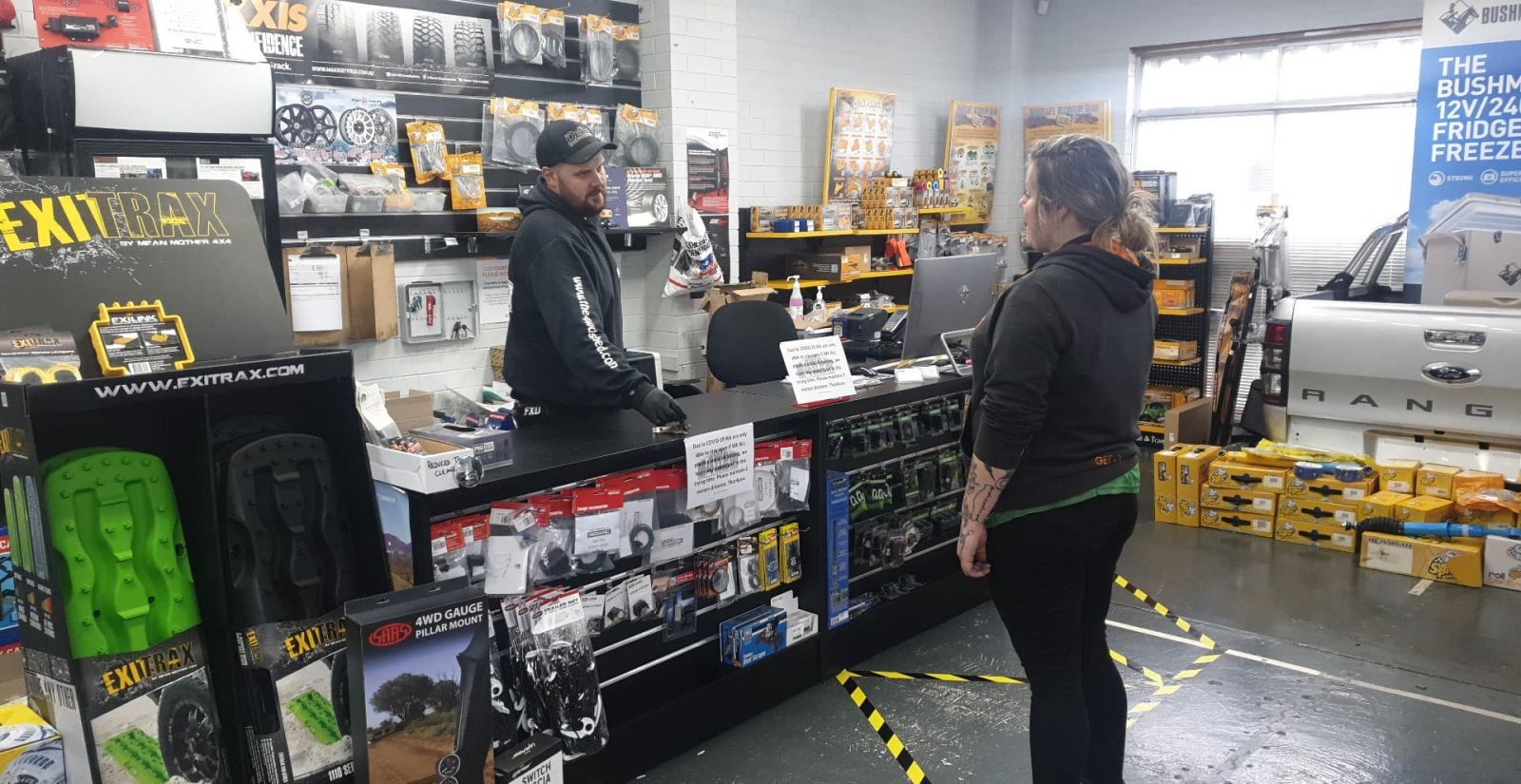 COVID-19 is here, and we are doing our part to minimise the risk to our staff & customers!
The 4WD Shed is committed to giving the great customer service, product support & mechanical workmanship throughout this time. Though the situation is constantly evolving at this stage Trades are classed as an essential service & are not subject to recent closures.
Even though we are open we have been following the range of guidelines surrounding the avoidance of possible contact & transmission of the virus. We have initiated all the correct health & hygiene practices such as washing hands, sanitising our work areas, wearing PPE where possible, having our stock deliveries drop off without signatures & have closed off all areas except the showroom to the public etc.
How we can all help minimise the risk
Maintain social distancing from other customers and team members

Consider contactless payment, like eftpos where possible

Please stay home if you are ill

Avoid close contact with people with cold or flu like symptoms

Cover coughs and sneezes with disposable tissues

Regularly wash hands for at least 20 seconds with water & soap and dry them thoroughly

Avoid touching your face and mouth

Please avoid shaking hands even though this may feel odd

Please be cautious about surfaces you touch especially in public places

Handle cash, cards, pens and pencils carefully and use good hygiene practices

When serving customers place their items on the counter and let them take the item rather than handing to them directly

Deliveries are to be placed on the counter rather than physically handed to someone

Overall just being conscious about touching people and surfaces and wash your hands regularly
In addition, these simple measures will go a long way to help we ensure peace of mind and stay safer throughout this time.
Regular cleaning and sanitising of workplace including reception area, waiting rooms, bathrooms and lunchrooms.

During an outbreak ensure your waiting rooms remain hygienic, recommend customers do not wait for their vehicles & key drop off facility available.

Disinfecting vehicles on pickup and delivery including wiping down of all contact points such as steering wheel, door handles, door switches, seats, infotainment, gear shift lever to name just a few.

Have hand sanitisers available for staff and customers.

If available, use of seat, floor and steering wheel covers are used before work is undertaken.

Display general hygiene policies and instructions throughout the workplace including reception and waiting rooms.

Monitor the health and safety of employees and take remedial action where necessary.

Have a contingency plan to ensure you can remain open during an outbreak, you may have to consider staggering shifts to limit risk of infection and to ensure the safety and wellbeing of your employees and customers.
We will continue to supply goods & services unless advised otherwise. We have a good relationship with all of our suppliers, a number of which either have good stock levels or manufacturer here in Australia. This should continue to see us continue to supply goods for a period of time to come.
Symptoms
Symptoms include fever, coughing, sore throat, fatigue, and shortness of breath.
If you have serious symptoms such as difficulty breathing, call 000 for urgent medical help.
National Coronavirus Helpline
Call this line if you are seeking information on coronavirus (COVID-19). The line operates 24 hours a day, seven days a week.
---
Leave a comment