CCDA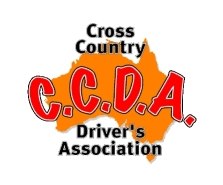 Cross Country Drivers Association
C.C.D.A links
LBA1 Log Book Application Procedure
LBA2 Log Book Application Form
LBA5 Event Scrutineering Checksheet
Annual / Post Accident Scrutineering
Post Accident Re-Scrutineering Form
CCDA Manual of motorsport (Rule Book) V11 (2017)
CCDA Manual of motorsport V11 Summary of Changes (2017)
The CCDA is always looking for more scrutineers in all states. Please contact a committee member for more information. Please always remember to ring and book in well before your event to help ease the load on our scrutineers.
Children or dependent under 16 are not necessary to list on your membership.
Children or dependent over 18 must have their own membership.
Every membership MUST have it's own unique email address. If you don't have email, we suggest signing up to www.gmail.com for a free email address.
If you have previously been a CCDA member and can't seem to access your profile to renew your membership, please email or ring the registrar (whose details are on the "Contact Us" page) before creating a new membership.
Standard CCDA membership includes a spouse and/or children 16-18yo add their details to include them on your membership. (No additional cost)
Event Organiser's Information
This section contains information on how to go about running your own event, including an application for approval in principal and examples of the full CCDA event management plan.
Event Organisation Process
EOP1 Event Organisation Process
Event Application Forms
CCDA Contacts
General correspondence