CCDA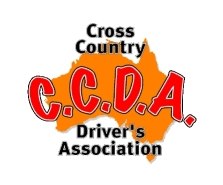 Cross Country Drivers Association
C.C.D.A links
Building Your Vehicle
Rollover Protection Master Drawing
MANUAL OF FOUR WHEEL DRIVE MOTOR SPORT
Logbooks & Scruitineering
LBA1 Log Book Application Procedure
LBA2 Log Book Application Form
LBA5 Event Scrutineering Checksheet
Annual / Post Accident Scrutineering
Post Accident Re-Scrutineering Form
Current CCDA Rules
CCDA Manual of motorsport (Rule Book) V10.1 (2014)
Proposed rule changes
CCDA Manual of Motorsport proposed changes 2016 part 1 (posted 14/04/2016)
Scrutineers
Victoria
David Gallagher
Action 4WD
Morwell
(03) 5623 5599
Andrew Cassar
On Track 4X4
Kealba
(03) 9310 7755
Greg Scanlon
ARB Bendigo
Bendigo
(03) 9225 7100
Clint Read
Readies 4x4
Bendigo
0438 400 070
Brendan Jones
Bidders 4WD
Cranbourne
BH (03) 5998 4689
AH 0400 484 470
Phil Carr
The 4WD Shed
Bayswater
(03) 9720 8783
Damian Witts
4x4offroad Clinic
Hallam
(03) 9702 4820
Ben Mcleod
4B Fabrications & Perf. Tuning
Carrum Downs
(03) 9708 2232
New South Wales
| | | | |
| --- | --- | --- | --- |
| Nick Mannell | Mannell Motors | Thornleigh | (02) 9980 8855 |
| | ARB Penrith | Penrith | Via Nick Mannell |

Queensland
| | | | |
| --- | --- | --- | --- |
| | Precise Automotive | Narangba | (07) 3888 2654 |
Western Australia
| | | | |
| --- | --- | --- | --- |
| Josh Bantick | JB 4X4 | Port Kennedy | 0419 544 949 |
| Adrian Parker | | Esperance | 0417 806 455 |
| Luke Bonner | Ontrack Fabrication | Hocking | 0438 654 479 |
Children or dependents under 16 are not necessary to list on your membership.
Children or dependents over 18 must have their own membership.
Every membership MUST have it's own unique email address. If you don't have email, we suggest signing up to www.gmail.com for a free email address.
If you have previously been a CCDA member and can't seem to access your profile to renew your membership, please email or ring the registrar before creating a new membership.
Event Organiser's Information
This section contains information on how to go about running your own event, including an application for approval in principal and examples of the full CCDA event management plan.
Event Organisation Process
EOP1 Event Organisation Process
Event Application Forms
APP1 Application for Approval in Principal
CCDA Contacts
General correspondence
Secretary - Jodie Marshall
Registrar (Memberships) - Luke Newman
Chief Scrutineer – Justin Dullard