Our Brands
We stock, supply & fit a large range of brands both in store & in our workshop. We only recommend trusted brands & those we personally use on our vehicles. We won't just recommend a product in order to get a sale, we are available to chat about the best product for your vehicle & the use you require from it. With a large range of products if you can't find it on our website get in touch as we are constantly adding products into our webstore.
Click your preferred Brand Logo below to view the products in their range.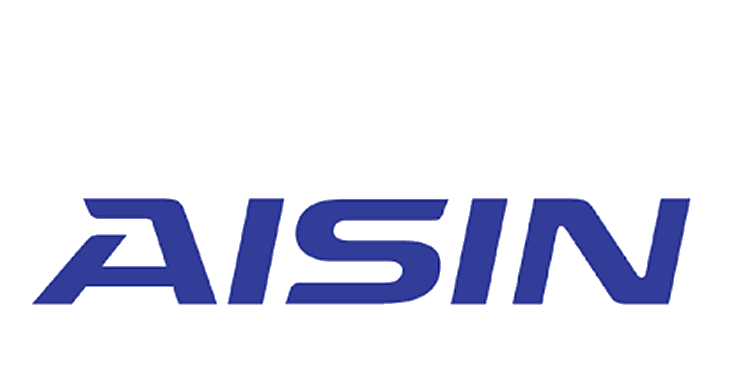 Based on the philosophy of "Quality First," the Aisin Group offers a wide lineup of products covering almost every automobile-related field, including Powertrain, Chassis & Vehicle Safety Systems, Body and ICT & Electronics related products.
Superior Engineering are one of the best known, Premium 4WD Suspension & 4x4 Accessories manufacturer and supplier in Australia. Superior strive to use the highest quality materials and expert workmanship to produce premium 4X4 products for our customers and dealers. Superior manufacture and supply a huge range of 4X4 products, accessories and suspension parts for almost every type of 4WD vehicle on the market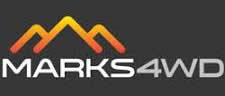 Marks 4WD Adaptors are Australia's leaders in the research, development, and manufacturing of 4WD engine and transmission conversion kits. Marks 4WD Adaptors was established in Melbourne in 1979 and currently export many of their products to most parts of the world. Marks 4WD Adaptors are constantly developing new kits to cover most of the 4WD drive vehicles found in Australia.
SuperPro is an innovative Australian manufacturer of automotive polyurethane suspension bushings, sway bars, control arms and other suspension components, based in Brisbane, Queensland. SuperPro products are specially formulated, made from high quality material and designed to provide suspension solutions.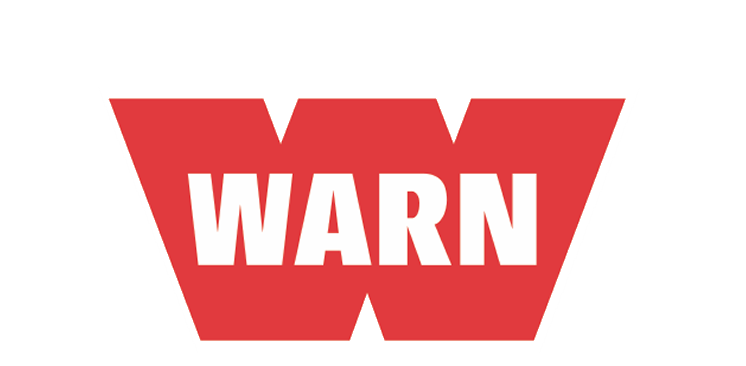 Warn Industries has the led the way in durable, innovative, and trusted off-road products since 1948. Their powerful winches, versatile rigging equipment, and proven 4WD parts let 4WD owners GO PREPARED for whatever lies ahead, whether on the trail or on the job. We've been innovating for 70+ years, and continue to set the standard for the off-road aftermarket.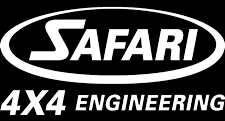 For decades Safari 4x4 Engineering has designed and manufactured automotive snorkels and 4WD performance systems made to enhance the performance, durability and driveability of 4x4 vehicles. Safari pioneered the automotive snorkels found on classic Ford, GM Isuzu, Jeep, Land Rover, Mazda, Mercedes, Mitsubishi, Nissan, Suzuki, Toyota and Volkswagen 4x4's. Safari Snorkel and Armax Performance Systems include Safari 4x4 Snorkels for Australia/New Zealand and International 4WD Vehicles, ECU Engine Control Units, Intercoolers, Turbochargers, Intercooled Turbo, Exhaust, Oil Cooler, Gearset and Clutches.
Black Mamba is an Australian owned company located in Victoria who design & manufacturer their products. Designed to fit our vehicles & suit our conditions these products are made from strong, durable materials.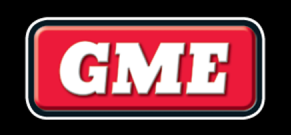 GME is a product Australian owned company established in 1959. Originating in Television repairs, GME evolved into specialising in the design & manufacturing of radiocommunication devices & emergency beacons. GME provides communication equipment & emergency beacons of the highest standards both in Australia & around the world.

Whittam Ropes is a Family run and owned business located in Carrum Downs, Victoria, Australia. Whittam Ropes has been manufacturing ropes and cords since 1982. From humble beginnings we have become the largest braiding company in Australia.

Ballzy Bitz is a local company designing & manufacturing custom & enhanced parts for your 4WD.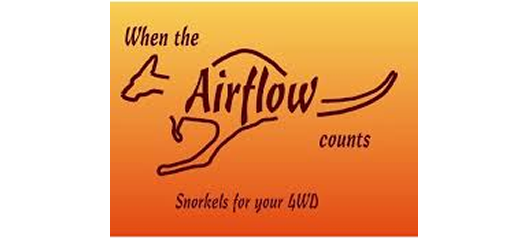 Each Airflow model is individually styled to the contours of each vehicle and is fitted with no visible bolts or brackets. An "Airflow" Snorkel allows the engine to breathe easier by drawing clean, fresh air from the windscreen level. The design ensures that the snorkel fits snugly against the guard complimenting the vehicle and adding to the style and image.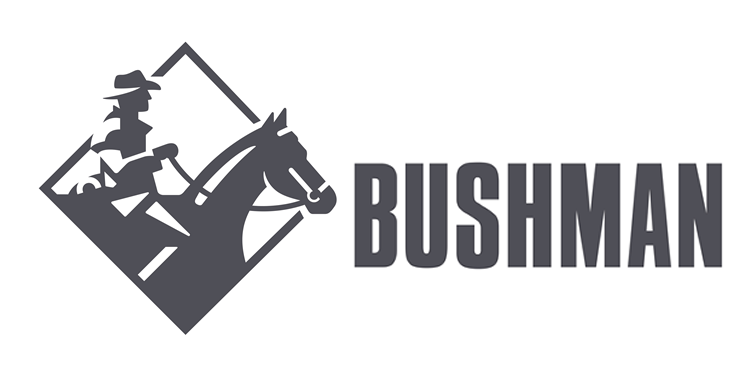 Our business began in 1982 Melbourne Australia, when Gary Kottman began DP Refrigeration. With a background in engineering and a passion for genuine customer service, DP Refrigeration grew quickly. Our product range has grown to a point where we now stock a range of mobile and offgrid products, as well as accessories.

iDRIVE is considered as one of the leading manufacturers and distributors of throttle controllers the world over; servicing and leading both domestic and international markets.

Founded in 1976, Fulcrum Suspensions has grown from its humble beginnings and now offers a diverse range of suspension solutions for almost any vehicle.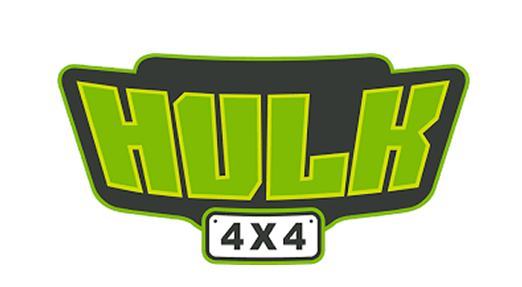 Hulk 4x4 offers a range of 4WD, camping & caravan accessories. From recovery equipment, lighting, caravan ramps, flares, trailer & cargo management there is something to suit most applications.

Gigglepin have been manufacturing Winches & Winch Upgrades since 2003. Still at the forefront of competition winching, Gigglepin winches have, and still are, winning competitions worldwide.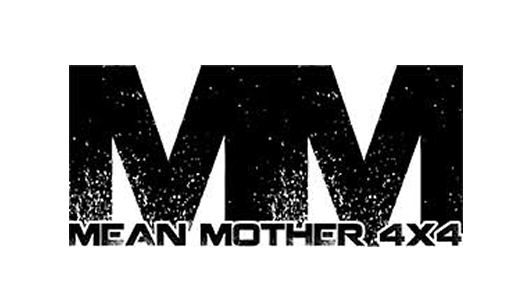 Strength. Durability. Performance. Value. These four simple but powerful words formed the core of our philosophy when developing the Mean Mother brand. Mean Mother has become synonymous with premium quality 4WD winches, recovery gear, and vehicle accessories, both in Australia and throughout the world.

Roadsafe Automotive Products Pty. Ltd. was established in 1994, as a steering & suspension aftermarket supply specialist. Servicing resellers, Roadsafe quickly expanded it's under car range. As Roadsafe we continue to grow our customer base and endeavor to stock a range of automotive products, in specific areas, to cover most vehicle fitments.

Whether you're a competitor building a comp rig, an extreme 4x4 weekend warrior, an outback tourer looking for practical upgrades to tow a caravan, touring Australia or a commercial/agricultural operator needing your 4x4 working hard every day, Drivetech 4x4 has the hard parts and accessories to fit your 4WD. In fact, our extensive range covers most makes and models in the market today.

Over its more than 50 years in operation, Maxxis has earned a reputation for its commitment to excellent products and customer service and is increasingly being recognised in Australia as a keen competitor to other leading tyre brands, both for its quality and value. Maxxis' commitment to offering superior products has inspired us to create new technologies which drive our product development. Input from championship-winning drivers on the world's racing circuit also ensures that products throughout our ranges measure up to the toughest, real-world standards.

Based in South Australia, REDARC has 40 years' experience in the research, design, development and manufacture of a range of electronic voltage converters and associated products, inverters, power supplies, battery chargers, brake controllers and trailer braking products.
Redback 4x4 Exhaust Systems are proudly Australian made in our high tech Melbourne based factory. Despite being one of the oldest exhaust manufacturing companies in Australia our facility has been developed over the past 3 decades into one of the most technologically advanced.
Sakura Filters Australia
Sakura Filters Australia has been in the automotive industry for over 25 years, and is one of the market leaders in the import , distribution and export of automotive filters. The range includes filters for automotive, light commercial, heavy industrial, marine, farm and mine machinery. The products have been developed throughout the years with an emphasis on the Australian market.

LED Light Co are an Australian owned and Australian Family run Company based in Geelong. The family has been involved in selling and servicing Electrical and Electronic Products since 1980 and understand the need for quality products along with competitive pricing. Their extensive international sourcing experience is used to select quality manufacturers with a proven track record from which to buy their products. Most newly sourced product lines also undergo rigorous and extensive testing in both at their facility and "real life" installations prior to being released for sale.
Kut Snake have been manufacturing & designing ABS molded flare kits for over 5yrs. Vehicle specific these kits have been designed to provide extra coverage when installing larger tyres & keep your vehicle street legal.
Runva is a large international brand and are pioneers in winch manufacturing with the factory being established in 1997. Runva was the first professional winch manufacturer in China which has earned them a wealth of knowledge and experience. The large 36,000m2 factory is equipped with its' own advanced Research and Development centre for careful product testing and development. All winches are manufactured under strict quality control guidelines. With over 30 years experience in winch manufacturing, Runva is the brand that can offer you a reliable winch solution.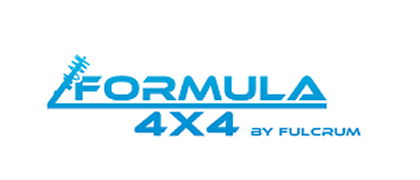 The Formula 4x4 range was designed to improve your on and off road experience. Designed to withstand the harshest of conditions, ensuring reliability on your next outdoor adventure. The Formula 4x4 range consists of 4x4 lift kits, comfort 4x4 shock absorbers, big bore shocks, 4x4 leaf springs and torsion bars.

Blackhawk4x4 was established because we couldn't find a product in the market that offered what was required. Constant requests from the market to supply a product that was robust enough for face paced serious cross country touring, while offering increased suspension geometry resulting in improved handling over OE without losing focus of the vehicles OE quality.

Aerpro Australia. Aerpro is a range of aftermarket auto parts & accessories. We design new and OEM replacement parts for your ride.

In the crowded Australian 4WD suspension market, it can often be difficult to identify key differences between the many and varied product options and brand names available. What sets Durashock apart from other suspension brands currently available is that they are designed and tested in Australia to suit the harsh Australian conditions, from uneven surfaces to potholes, dirt roads, excessive heat and worse. Featuring tough twin-tube designs, precision engineered 18mm hardened chrome piston rods and heat resistant triple lip seals among numerous other features.


Not satisfied with the range of 4x4 mods on the market at the time, Grunt 4x4 simply set out to design components that we would want to use for our own vehicles. This meant that through the entire R&D/manufacturing process the products had to live up to our harsh testing regimes and general 4wding. It was not long before tailgate assist systems, seat covers, battery trays, nudge bars, side and rear bars, roof racks, rock sliders, snorkels and storage solutions built us the name many of you know and trust today.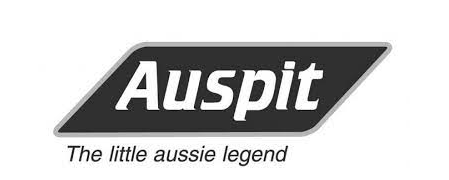 Auspit was founded when Rhett Thompson wanted to create a system to make outdoor cooking easy and effective. Rhett wanted a system that was versatile and capable of producing food that tasted great. Auspit is now owned and operated by an Australian business with more than a decade of experience in outdoor cooking with Rhett's original vision of simple and versatile cooking in mind. We will continue Rhett's legacy by providing the same great products you have come to enjoy and continue on where he left off to bring you new, innovative products to enjoy the Aussie outdoors even more.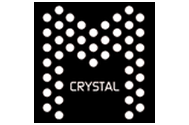 As an Australian owned and operated company, with over 30 years experience in the Electronic and Automotive Aftermarket Industry, we strive to push the boundaries of the norm, the status quo. Our aim is to provide you with the very latest and innovative communication technologies based on local Australian needs with bullet proof reliability and performance.

The German H. & N. Electronics GmbH is a worldwide leading producer of diesel optimisation systems. The proprietary DIESELPOWER® technology significantly increases the efficiency of diesel and petrol engines up to 25% higher performance with less fuel consumption. The company, founded in 1990, is headquartered in Isny, from where they manage development and production centrally. DIESELPOWER® stands for the best quality and customer service worldwide.
The range has been developed from the ground up by the team at Mean Mother 4×4, alongside a leading plastics engineering team. The 18 months of research and development, as well as countless hours of testing has culminated in the release of a truly original recovery board, unlike anything else on the current market.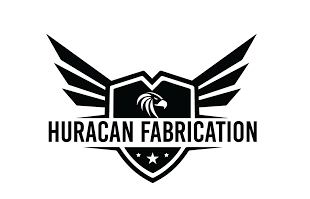 Custom 4WD accessories. 100% Australian owned and operated, creating a range of seat adaptor kits to upgrade your vehicle seats to either XR6 or VE/VY seats. Now also offering a range of tailgate storage mods.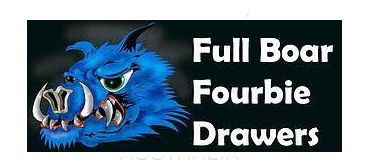 Full Boar Fourbie Drawers is a small, family run business with a qualified cabinet maker with over 15 years experience in the field. Quality of their units is the number one priority and they pride ourselves on providing a top quality product at an affordable price. Proudly 100% Australian owned business and offering a great Aussie hand made product. The systems are fully customisable, to suit your vehicle, and your needs.
Outbak Dynamics is proudly Australian owned and certified as Australian Made. Their products are designed and manufactured in Australia using the latest CAD/CAM computer modelling software to assist Outbak Dynamics engineers in strength and crash testing. Where applicable bullbars and rear bars are independently crash tested in Australia to meet ADR compliance and exceed AIRBAG certification. Safety is paramount for us at Outbak Dynamics.
Nothing transforms your ride quite like a new set of rims. Pro Comp offers a wide selection of styles in various wheel diameters, bolt patterns and backspacing to provide the perfect fit. Pro Comp offers a staggering selection of styles, finishes, and fitments that can instantly transform the look of your 4x4. Pro Comp's state-of-the-art low pressure casting offers excellent strength and tight tolerances that result in a higher quality product.
Custom-Made Snorkels & Airboxes made in Australia by an Aussie Company!
Patroldocta have an expert team of fabricators who are fully trained and qualified to provide a complete range of fabrication services to ensure your Snorkel and air intake system is always performing to a superior standard whilst being dust and water tight! Whether you are trying to get the best performance from your new or existing engine or peace of mind when crossing a river or travelling in the desert, our team can supply & install the snorkel and air box to best suit your vehicle.
Australia has a rich tradition in developing world class offroad accessories. Saber Offroad was founded and created not to maintain those standard but to enhance them. Our range is focused on delivering customers superior quality, value, usability and most importantly safety. All Saber Offroad products are designed and tested to the highest standards in Australia to give customers peace of mind that their products will perform when there needed most.
---
This category is empty! Please try another category or use our search function to find what you are looking for. If you require further assistance please contact us.