Our Brands
We stock, supply & fit a large range of brands both in store & in our workshop. We only recommend trusted brands & those we personally use on our vehicles. We won't just recommend a product in order to get a sale, we are available to chat about the best product for your vehicle & the use you require from it. With a large range of products if you can't find it on our website get in touch as we are constantly adding products into our webstore.
Click your preferred Brand Logo below to view the products in their range.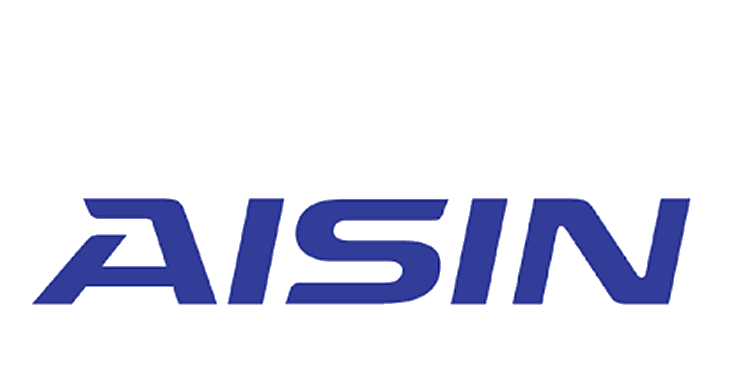 Based on the philosophy of "Quality First," the Aisin Group offers a wide lineup of products covering almost every automobile-related field, including Powertrain, Chassis & Vehicle Safety Systems, Body and ICT & Electronics related products.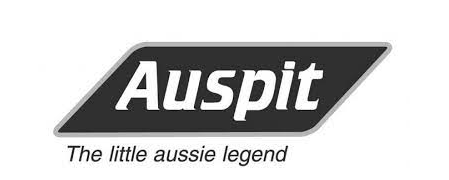 Auspit was founded when Rhett Thompson wanted to create a system to make outdoor cooking easy and effective. Rhett wanted a system that was versatile and capable of producing food that tasted great. Auspit is now owned and operated by an Australian business with more than a decade of experience in outdoor cooking with Rhett's original vision of simple and versatile cooking in mind. We will continue Rhett's legacy by providing the same great products you have come to enjoy and continue on where he left off to bring you new, innovative products to enjoy the Aussie outdoors even more.
.
We have been in the game for just over 40 years and can proudly say that we are the only major company in Australia that is truly 100% Australian-owned and 100% independent, so you can be rest assured you're getting quality products that supports workers in your own backyard. We live by the statement 'innovation, not imitation' and our mission is to always create products that are of the best quality and durability. Starting out from humble beginnings making tow balls in 1978, we now boast over 500 different parts and accessories for all things trailer, towing, camping and 4WDing. If you've thought of it, chances are – we make it
AVM Hubs are World wide recognised for their top quality and dependability. Approved as Original Equipment (OEM) by vehicle manufacturers in Brazil and overseas. World leader in aftermarket equipment. For a range of 4x4 vehicles, regardless of it's origin, AVM produces specific Free-Wheeling Hubs & kits.

Aerpro Australia. Aerpro is a range of aftermarket auto parts & accessories. We design new and OEM replacement parts for your ride. !
The team at AAA Suspension are suspension specialists and have been looking after customers with air suspension needs since the 90's. We are a family owned business based in Melbourne and pride our selves for excellent product knowledge, great service and support.
Black Mamba is an Australian owned company located in Victoria who design & manufacturer their products. Designed to fit our vehicles & suit our conditions these products are made from strong, durable materials.

Blackhawk4x4 was established because we couldn't find a product in the market that offered what was required. Constant requests from the market to supply a product that was robust enough for face paced serious cross country touring, while offering increased suspension geometry resulting in improved handling over OE without losing focus of the vehicles OE quality.

Ballzy Bitz is a local company designing & manufacturing custom & enhanced parts for your 4WD.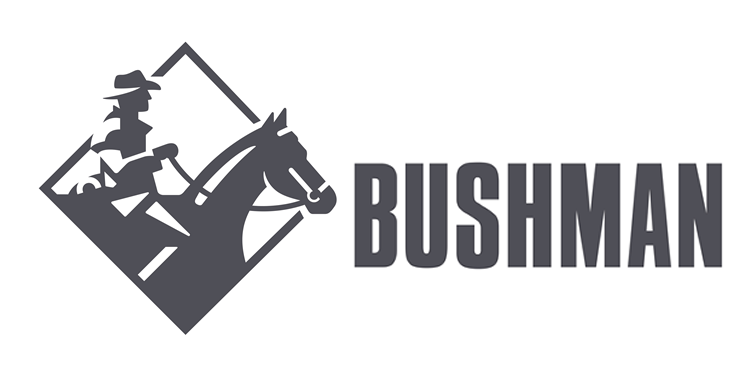 Our business began in 1982 Melbourne Australia, when Gary Kottman began DP Refrigeration. With a background in engineering and a passion for genuine customer service, DP Refrigeration grew quickly. Our product range has grown to a point where we now stock a range of mobile and offgrid products, as well as accessories.
Bosh is well known for their range of products in the automotive industry. Using the latest technology they offer innovative & practical items for your 4WD

Kingsley Enterprises, the company behind the Bushranger 4×4 Gear brand, started from humble beginnings back in 1977. The Australian love for the big wide country, the love of exploring in a 4×4 was starting to explode. People of all walks of life were keen to get off-road, explore and test their vehicles limits.

CalOffroad are the Australian importer for Fox Shocks, CalOffroad Platinum Bilstein, SPC, SmittyBilt and many other high end brands. CalOffroad are the only Company in Australia to have a true 3" suspension system built to their design by Fox factory and Bilstein Germany. These are available for Toyota Hilux, Toyota 79 series, Nissan NP300, Ford Ranger and many more vehicles.
Cole Hersee are a leading manufacturer of electromechanical, electronic and digital switches and connectors, designing dependable products for a broad range of vehicles. Since its founding in 1924, Cole Hersee has been a pioneer and leader in the development of heavy-duty electrical products for the vehicle industry, and has earned a reputation for quality and value.
Valve stems break. Fortunately, Colby Valve built a better valve stem. It installs from the outside of the wheel in about 1 minute, is 20X stronger than standard valves and made in the USA! Your tire valves are probably your vehicle's weakest link. One hard impact and you're in a world of hurt. Don't take the risk. Be prepared with the best valves available: Colby Valves.
DBA has grown from its humble beginnings over 40 years ago to being Australia's number one disc rotor manufacturer and complete 'brake solution' supplier. With our unparalleled
technical expertise, we not only engineer and manufacture the most comprehensive program of disc rotors and drums, but a complete range of brake pads and shoes, calipers, brake fluids, sensors and other ancillary items.
In recognition of its uncompromising approach to quality and performance, Disc Brakes Australia was recently voted #1 preferred and recommended brand, #1 for product range, and #1 for technical expertise in brake rotors by Australian workshops. The company has long been a champion of safety in the Australian Automotive industry, and our dedication to quality
has been recognised with over 16 manufacturing awards from the Australian Automotive Aftermarket Association (AAAA). DBA is also a founding member of the Australian Auto Innovation Centre (AIC).

In the crowded Australian 4WD suspension market, it can often be difficult to identify key differences between the many and varied product options and brand names available. What sets Durashock apart from other suspension brands currently available is that they are designed and tested in Australia to suit the harsh Australian conditions, from uneven surfaces to potholes, dirt roads, excessive heat and worse. Featuring tough twin-tube designs, precision engineered 18mm hardened chrome piston rods and heat resistant triple lip seals among numerous other features.

Whether you're a competitor building a comp rig, an extreme 4x4 weekend warrior, an outback tourer looking for practical upgrades to tow a caravan, touring Australia or a commercial/agricultural operator needing your 4x4 working hard every day, Drivetech 4x4 has the hard parts and accessories to fit your 4WD. In fact, our extensive range covers most makes and models in the market today.

Dobinsons Spring & Suspension™ established in 1953, is largely based on Leaf and Coil Spring Manufacturing and the supply of Suspension Components. With several generations of family ownership and experiences, Dobinsons has become one of the leaders in the Spring Industry in Australia applying the years of knowledge into their products. The success of the business has come about by providing quality products, acquiring and using technical knowledge and having the equipment to perform and provide professional service.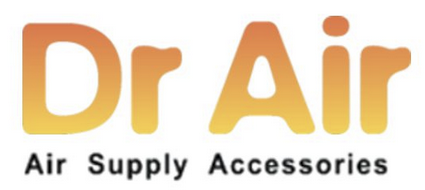 Dr Air is a popular brand from Haigh Australia. Dr Air products provide maintenance, repairs, and general care for your wheels & tyres. The range offers most things you could need including air compressors, patches and repair kits, tyre gauges, and a number of other tyre maintenance accessories.
Designed, developed and engineered by some of the world's top wheel minds, Dirty Life Race Wheels creates the most reliable wheels available for race and street applications. We employ cutting edge technology and the most advanced engineering to shape a meticulous wheel that delivers substantial quality and steadfast performance in the most rigorous environments. From road to rocks, mud to sand, Dirty Life Race Wheels gets you through every part of your journey.