Ultimate9 evcX Throttle Controller Toyota FJ Cruiser Fortuner Hilux N70 Vigo 120 Series Prado 76 78 79 Series Landcruiser - X161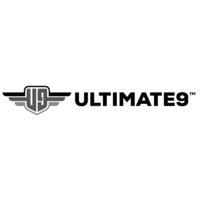 $335.00
RRP $349.00
SAVE $14.00 (4%)

More info.
Make 4 interest-free payments of $83.75
In Stock
Ultimate9 evcX Throttle Controller - Toyota FJ Cruiser Fortuner Hilux N70 Vigo 120 Series Prado 76 78 79 Series Landcruiser
Vehicle Suitability
Toyota FJ Cruiser 2006-Onwards

Toyota Fortuner AN50 AN60 2004-2015

Toyota Hilux 2004-2015 7th Gen N70

Toyota Hilux Vigo 2004-2015

Toyota 120 Series Prado J120 2003-2009

Toyota 76 78 79 Series Landcruiser 2007-9/2009
Please Note: Check the dates to match to your vehicle as you may require the X171 or X173 unit if your model doesn't match those listed above.
Introducing the all-new evcX Throttle Controller Take the reins with additional driving modes & the freedom of wireless control with evcX.
More modes. More settings. More security. Loaded full of new features, evcX places throttle control into the palms of our hands. With 8 Driving modes, 32 levels of adjustability, and a highly anticipated Lock mode.
Developed just for the evcX, the Ultimate9 TC App offers wireless control to eXplore its array of new modes, levels, and layouts at the touch of a screen.
The iconic EVC driver interface remains - receiving a fresh look that offers greater freedom in dashboard mounting, with dual USB-C ports and new mounting options. Its larger OLED (Organic Light Emitting Diode) interface delivers comprehensive on-screen information and incorporates a self-dimming feature - activating as it senses a change in ambient lighting.
The evcX sees the addition of new features and functionality, allowing users to explore their vehicle's potential even further. Bluetooth enabled, take control of the evcX through the new Ultimate9 TC app and enjoy the larger displays offered by mobile devices, whether picking from favourite settings or choosing different modes and sensitivity levels. Its larger OLED (Organic Light Emitting Diode) display supports comprehensive on-screen information, incorporating a self-dimming feature that activates as it senses a change in ambient lighting.
With new mounting options available and dual USB-C plug ports, the driver interface offers users greater freedom in positioning and the ability to be removed from the vehicle, leaving the throttle controller in the last selected mode. Remove the driver interface in combination with the new Lock mode and add another layer of security. Lock Mode will disable the throttles input and offer users more comfort in their car's safety.
Ultimate9 Mode: For maximum throttle enhancement. Ultimate9 mode instantly sets the pedal response to our highest setting.
Ultimate Mode: Enhance your throttle response and choose from 9 levels of sensitivity to fine-tune your vehicle's response.
Launch Mode: Improve those takeoffs with controlled, maximum throttle enhancement. Launch Mode's initial response is modified compared to Ultimate9 mode to try and reduce wheel spin & increase traction.
Adapt Mode: Take the guesswork out. Let Adapt Mode choose the best Ultimate throttle response based on your pedal input.
Eco Mode: Subdue your initial throttle response for greater control on loose, uneven surfaces such as when off-road. With 9 levels to choose from, Eco Mode is great for off-road, heavy traffic and low-speed towing manoeuvres. Try your luck and see if you can gain more economy from your vehicle!
Anti-Slip Mode: Reduce your throttle response and limit your RPM to help increase traction. With 9 levels of sensitivity, gain more control when navigating slippery surfaces such as snow, ice and mud.
Valet Mode: Designed for parking, Valet mode reduces throttle response whilst limiting the available throttle to provide approximately 50% maximum RPM.
Factory Mode: Replicates factory throttle settings, ideal for sharing your vehicle with an unfamiliar driver
Lock Mode: Add an extra level of security to your vehicle. Block all throttle input from the accelerator pedal and immobilise your vehicle.
What are Throttle Controllers?
Feel the power and unleash the full potential of your vehicle with our Throttle Controller range. Custom tune your throttle response to suit any driving style, terrain or situation, whether you're on the highway or off the beaten track.
Our Throttle Controllers provide new points of reference for your vehicle's throttle mapping, modifying the torque request sent to the throttle tables in your vehicle's Engine Control Unit (ECU). As a result, your throttle response can be adjusted for an enhanced or subdued feel, ultimately relieving throttle lag and allowing for complete adaptability in any situation.

Why do I need a Throttle Controller?
What if you could improve pedal response and unleash the power that already lurks within your standard engine?
While other methods of modifying your vehicle performance can be expensive, throttle controllers provide a cost-effective solution to improving performance.
Our throttle controllers are the perfect performance modification for the at-home DIY mechanic. Able to be installed in as little as 10 minutes, they are capable of transforming your vehicle at the push of a button.
The 4WD Shed is an Authorised Stockist & Installer of the Ultimate9 range!

How easy are Throttle Controllers to install?
Our Throttle Controller range is very easy to install!
They are developed as a plug & play product, requiring no tools or modifications and takes no longer than 15 minutes to install.
With plugs designed to suit OEM specifications, it's as simple as unplugging the throttle pedal's plug, securing the controller into the pedal, and then clipping the factory plug back into the top of the controller.
Once the controller is fitted, all that's left is to find a location on your dash to place the driver interface!
*We suggest positioning the screen so that the brightness of the LED display does not distract the driver.*
Are Throttle Controllers safe to use?
Yes! Our Throttle Controllers are 100% safe to use.
As part of development, we test the controllers to ensure they do not override or impede any vehicle safety features. Each controller is also then subject to a quality control test before packaging.
Controllers developed for newly released vehicles are also stringently tested before their release to ensure optimal performance & compatibility.
Once that's all said and done, we further support our Throttle Controllers by backing them with a lifetime replacement warranty. So you have confidence & peace of mind in your purchase.
Can Throttle Controllers be used with other performance products?
Absolutely! In fact, our Throttle Controllers are a great compliment to many aftermarket performance modifications.
Performance mods such as ECU Tune, Dyno Tune, ECU Remap, Power Chip or ECU Reflash focus on many parameters outside your throttle pedal response. Parameters like fuel injection, ignition timing, boost pressure, etc. And, while some tuners also include pedal mapping in their services, it is also often non-adjustable.
The true benefit of our Throttle Controllers lies in their adjustability. Their adjustability lets you better control the influence & effectiveness of your other performance modifications.
A perfect example of this is if your Tune/Chip/Remap may be too aggressive, like driving off-road or in wet conditions. With a Throttle Controller installed, now you can subdue your throttle response and have far more control over the power to your wheels.
Alternatively, if you have the power but suffer from lag or means to access your optimal power range, the controller can enhance your throttle response!
Are Throttle Controllers good for towing?
Towing benefits greatly from our Throttle Controllers, offering the ideal throttle response for just about any Towing situation.
Enhancing your throttle response helps to alleviate low down lag & drag, improving your take off. With a setting like Ultimate Mode, you'll be able to speed more quickly & efficiently - improving the overall driveability of your vehicle whilst towing.
Likewise, subduing your throttle response in Eco Mode conveniently affords you far more control of your throttle, great for low-speed towing manoeuvres where you don't want to jerk or jar the throttle - potentially overcorrecting yourself.
Why can't I just push my pedal harder?
Your factory pedal has set parameters or bounds. These parameters can't be overridden by physical input, i.e. pushing your foot harder, faster or further.
It doesn't matter how fast or far you push your pedal - the factory parameters will deliver the throttle response previously defined. The only way to alter the response is to electronically override it with new throttle parameters, achieved by fitting one of our Throttle Controllers.
With a controller in Ultimate Mode, you can introduce an enhanced throttle curve, modifying the torque request sent through to the throttle tables in the ECU. This request then actuates the throttle faster, so you can get to wide open throttle at a faster rate.
Likewise, with a controller in Eco Mode, we are introducing a subdued throttle curve, dampening your throttle response below factory parameters. Something that can not be replicated by your foot, no matter how lightly you ease on the throttle.
While our Throttle Controllers don't add top-end horsepower, it does improve acceleration ramp up power, the amount of accessible power when you plant your foot at either a stopped or rolling takeoff.
(X161)
| | |
| --- | --- |
| SKU | X161 |
| Brand | Ultimate9 |
| Shipping Weight | 0.5000kg |
---
More From This Category